LARRY FAST'S M400: THE SYNERTRON
Yes, folks, this is the Mellotron M400 that Larry Fast, as SYNERGY®, used on "Electronic Realizations for Rock Orchestra". It is #725 and was purchased new in May '73 from a Mellotron distributor in Union, NJ.

However he used it sparingly on that album and never again in his own recordings.

And then it was used briefly in NEKTAR, used in one show, and then not again. Why?

First was the fidelity of the instrument: a Mellotron makes everything 'tronny, and Larry was looking for crispness and something a bit more real.

But that wasn't the main reason.
Soooo...What caused Larry to walk away from the Mellotron and stick it in storage for years instead of using it on other albums?
Sound Sales. Or, rather, UNsound Sales.
After hearing the Mellotron on "Electronic Realizations", Sound Sales contacted Larry and offered to "upgrade" his Mellotron free of charge at his home. Larry at first resisted, but for some bizarre reason the folks at Sound Sales kept pestering him, and the modifications were made.
Thanks but no thanks, Sound Sales.
OK, Sound Sales did some good---they got rid of the CMC-10 motor controller and installed an SMS. This is the no-brainer move---if your M400 has a CMC-10 motor controller, it's only a matter of time before you WILL replace it.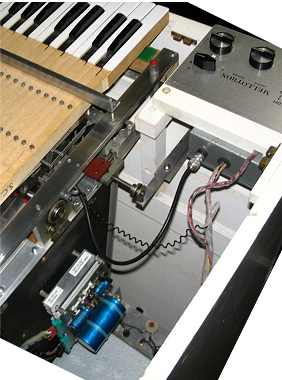 Sound sales also tied the tape take-up box to the frame, which wasn't all that bad. Unfortunately Sound Sales didn't stop there. The next move was to take two pinch rollers and cram them between the keyboard and the tape heads, supposedly to keep the headblock intact when moving the machine around. These suckers were jammed in there so tight that you could barely move the track select.
| | |
| --- | --- |
| | I attempted to use these pinch rollers with #1037 (which needed a few), but they had been cranked down so hard for so long that the roller warped and we suspect the axle did as well, meaning that they're hopeless. I have two little trophies now. |
OK, one can deal with the above bodges, and some would argue they're well intended and sound.
BUT...Sound Sales then went for the pad arms and began to "adjust" Larry's machine, and that changed rock music forever.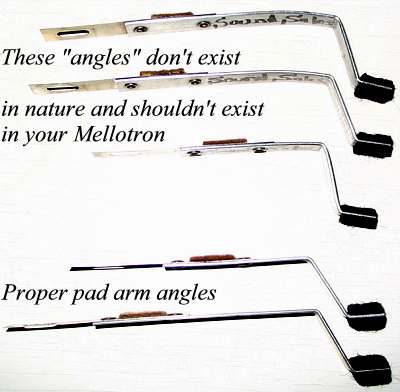 Pad arms with arches and angles all over the place. How quaint.
When Larry went to play the machine again, he was disgusted. It played badly---the keys were hard to press, and not all the tapes played. Larry rented the machine out once in a while over the years, but it was never satisfactory, and it remained chucked away in storage for years.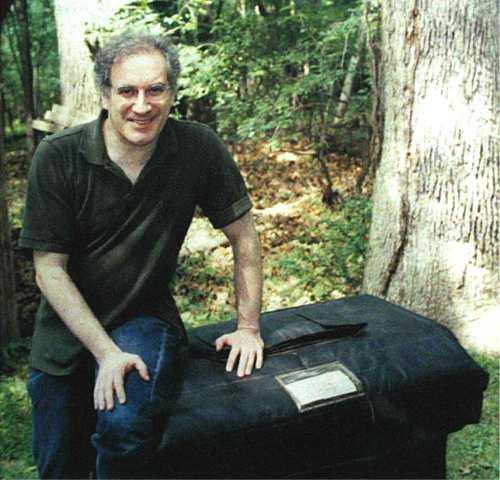 It took some persuasion on the part of Jerry Korb, but Larry relented and handed Jerry the keys, so to speak. Jerry brought the machine back to Vermont and began the unbodging process.
Jerry dismantled the bodged bits and set the keyboard right.

He also replaced a few broken tapes with some of his own stock. Fortunately Jerry had some spare original Bradley "B" tapes that mated up just fine with the original Bradley Bs in Larry's machine.

How long do Mellotron tapes last? It depends, but if the tapes are being drawn through the machine straight, if the pinch rollers and pressure pads are adjusted correctly, and if the machine isn't left on for a long time so the tapes don't get worn on top of the capstan, tapes can last indefinitely.
But even then there were still a few missing bits...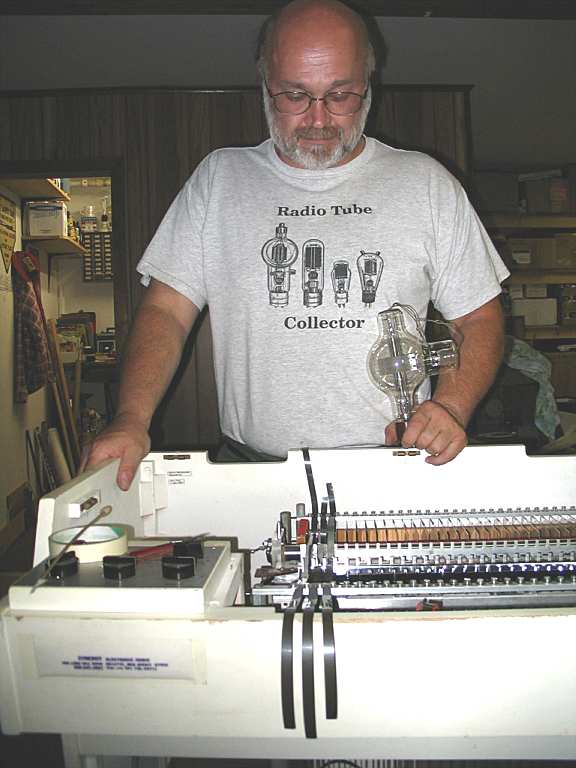 Don't worry - Jerry eventually figured it out. :-)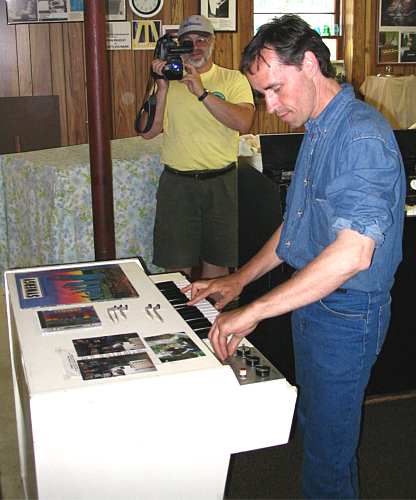 Mellotron Demonstrator Pierre Veilleux tries out Larry Fast's M400
When Jerry brought the machine back to Larry, Larry immediately hooked it up to play it, although he really wasn't expecting much. I mean, it's a tape replay keyboard, it's decades old, and it sucked to begin with...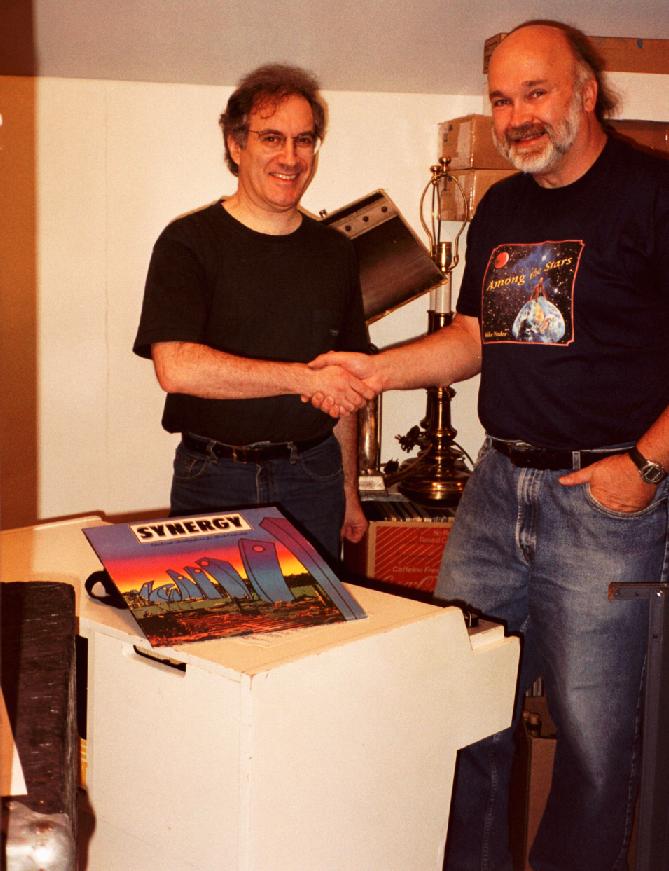 But Larry was pleasantly surprised. Jerry said that Larry played it for a while (including passages from "Electronic Realizations") and planned to leave the machine set up and accessible for the time being. Would there be further use on recordings? Well, Larry wasn't sure, but he did say that he was going to create some new studio space as part of a remodeling where he could have such items at the ready just in case.
I wish #1037 had this anti-mouse mod!!!

Continue on to the Mooatron---and more!-->

SYNERGY® is a registered trademark of Larry Fast.