A FUN FOURTH OF JULY
It's not always about Mellotrons. Well, sometimes it seems that. We also had a fun time at Kasa Korb over the Fourth with a BBQ (and Jerry's famous steak tips), Mali's BBQ'ed corn, and fireworks! The Korbs also took us all on a tour of northern Vermont, including Smuggler's Notch and the von Trapp Lodge. And---of course---Ben and Jerry's!
But before any fun, everyone's health and well-being must come first.
A MELLOTRONISTS PUBLIC SERVICE ANNOUNCEMENT

The Mellotron Community reminds you that self-examinations are important. It's OK to have a friend help if you need it.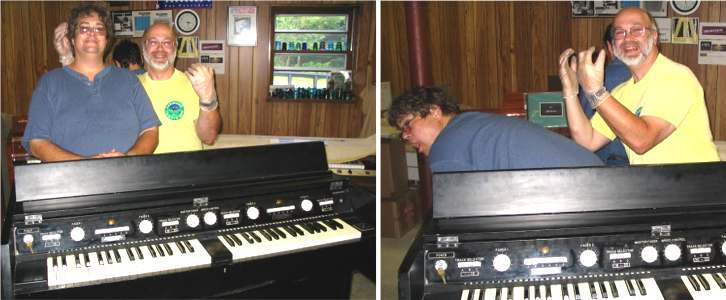 As the evening drew near the BBQ was fired up, and we had some great steak tips and BBQ corn...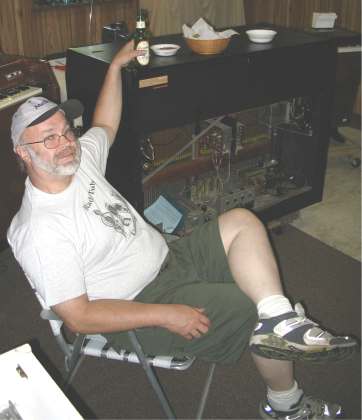 ...and a few brews along the way.
After that it was bombs away!