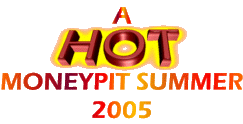 MONEYPIT - SUMMER 2005

MONEYPIT travels to far away exotic locations to unveil for you beautifully restored Mellotrons and the interesting people who work on and play them.

This summer: New Jersey and Vermont for two Mellotron restorations!

Quick links:

MONEYPIT SUMMER 2005 - SESSION 1:
- Dave Schwartz & M400 #310

MONEYPIT SUMMER 2005 - SESSION 2:
- Bernie Kornowicz & M400 #500
This summer Mellotron Professor Jerry Korb got to unveil two 'trons he reworked: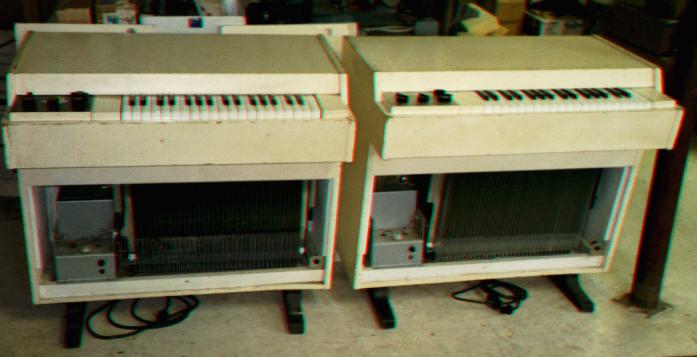 Mellotron M400 #310, Mellotron M400 #500
Mellotron M400 #310 belongs to Dave "Zappaboggs" Schwartz of New Jersey, and #500 belongs to Bernie Kornowicz of Connecticut. Bernie brought the machines to Casa Korb in Vermont earlier this year, and we got a preview of them during our April MONEYPIT visit to the colder climes. But there they are in the above photo, ready for Jerry to dig in.
Jerry worked on them through the spring/summer of 2005, and we had some get-togethers to unveil these puppies.
Let's start with some pictures of the restoration process. -->

The Mellotron name is owned by Mellotron Archives.

Streetly Electronics also provides things Mellotronic.

There are others out there who provide Mellotron service--please visit the Mellotronists YahooGroup and ask.

Providing input for this set of web pages:

Ken "Your Webmaster" Leonard -
photos, movies, text
Jerry "Mellotron Professor" Korb -
photos, editorial
Bernie Kornowicz -
photos, movies, editorial
Dave "Zappaboggs" Schwartz -
photos, editorial
Peg Schwartz -
model