DEPARTURE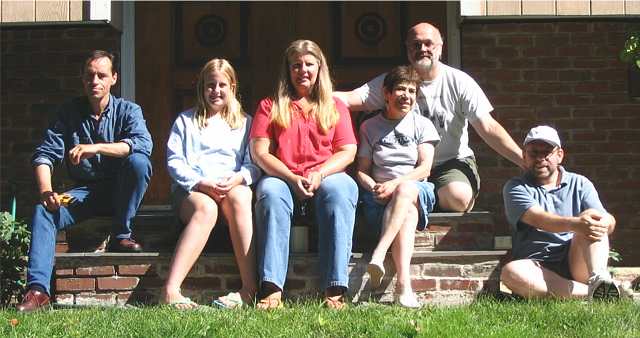 Pierre, Anna, Nancy, Mali, Jerry, Ken (Jimmy is behind the camera)
It's difficult for Mellotron aficionados to leave a scene like this: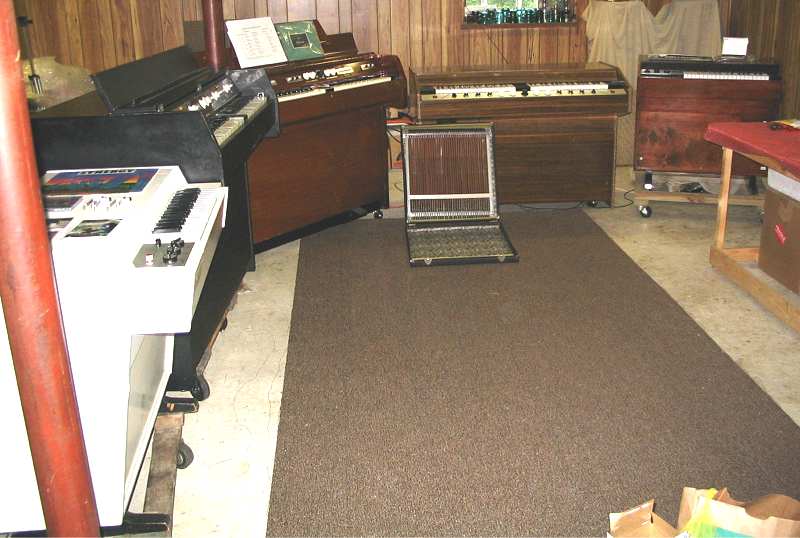 Larry Fast's M400, Jimmy Moore's FX Console, Jerry Korb's Mark I / JK-MK6 / M400.
In front: Open tape frame case with M400 tape frame.
...but, well, ya gotta go.
| | |
| --- | --- |
| | Jimmy, Nancy, and Anna left a day before Pierre and I did. The weather was just too nice---how the heck can you leave that place? |
THANK YOU, JERRY AND MALI!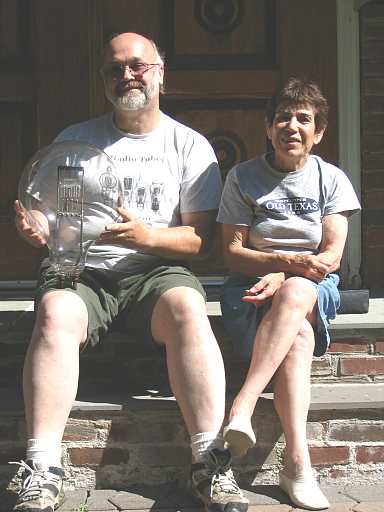 Kudos and many thanks to our hosts Jerry and Mali Korb for their friendship, assistance with things 'tronic, and excellent hospitality.
You light up our lives. (ugh...I think I just had a bad 70's flashback...:-) )

NOW AVAILABLE FROM RAPTRONIC RECORDS...
MOORE'S LAW
by hardcore rappers the EAST COAST AGENTS
featuring Funkmaster Pierre V.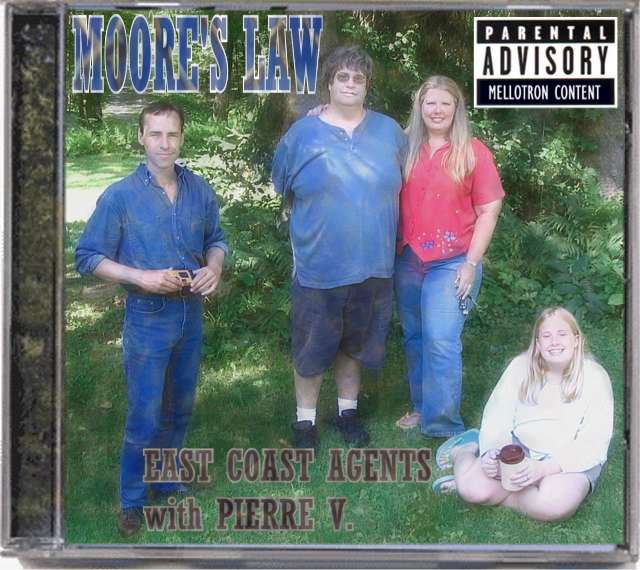 Available wherever this kind of CD is sold.